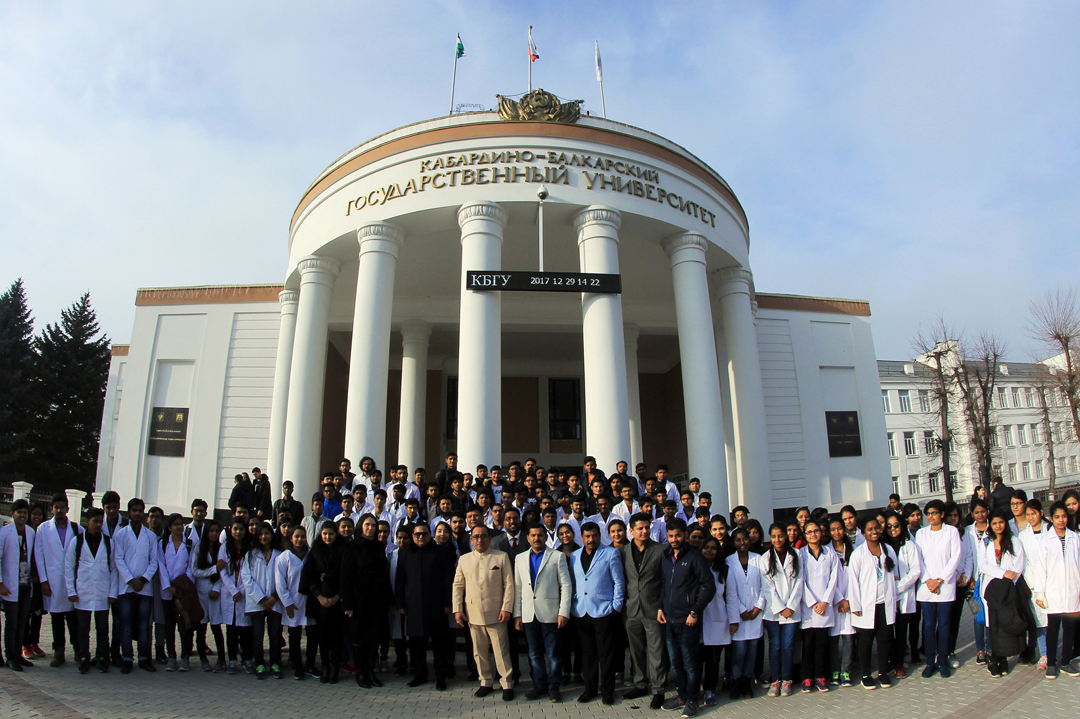 Kabardino-Balkarian State University
About
Kabardino-Balkarian State University named after H. M. Berbekov (KBSU) is the largest university in Kabardino-Balkaria and one among the most important universities within the North Caucasus region. KBSU is one among the leading scientific, educational, informational, social and cultural centers of the Kabardino-Balkarian Republic, annually graduates up to 9000 specialists, in terms of its different leading positions from other universities of Eastern Europe. KBSU degree is recognized by the WHO, UNESCO, PLAB (the UK), USMLE (the USA), MCI, PMDC, other International Organizations and throughout the planet.
This institute is recognized by the Ministry of Science and Higher Education, Russia; World Directory of Medical Schools (WDOMS); Medical Council of India (MCI); Educational Commission for Foreign Medical Graduates (ECFMG); Medical Council of Canada (MCC); Foundation for Advancement of Iternational Medical Education and Research (FAIMER).
Student's life and accomodation-
Besides being recognized by such reputed organizarions, the stay and life of student's here is highly comfortable and affordable. It is equipped with modern classrooms, library, laboratories, hostel, Indian food and good health care centers.